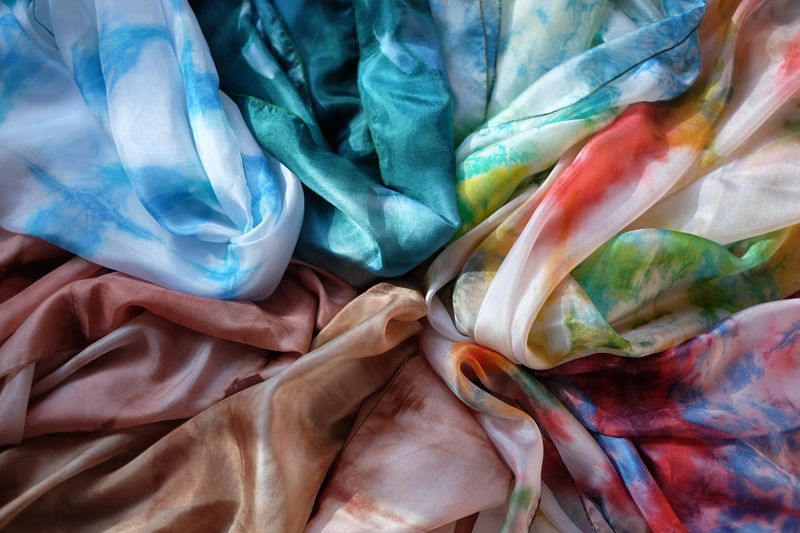 Hello Reader,

2020 started with lot of turmoil for Australia, weather played havoc along with the fires.  Recent months were tough, very tough, these past tough months have made me re think about "Who we are? What are we doing?"  Now we have Coronavirus(COVID-19) pandemic to deal with.

 For safety and health reasons I have made some changes at KiranDesigns

Studio visits on hold till the situation improves.  If you have any important birthday/occasion coming up and are looking for a creative gift, you will have to order online. There will be no delivery charges for ACT region and your gift will be at your doorstep.  For interstate, I want you to be aware that with uncertainty around the Post will be impacted so the time frame of delivery cannot be confirmed as before. I am in the process of updating the stock so please bear with me.

 Art classes and workshops that I run from my studio are cancelled until further notice. I am looking into online tools for running the classes, I will post the link once it is up and running.  Costs for online classes will vary and you will have to provide your own materials. 

You can contact me if you have any further questions.

Here are some online art resources for you:
ART AND CULTURE FIX

https://www.melindawang.com/culture-fix
COLOURING BOOKS DOWNLOAD

http://www.openculture.com/2019/02/download-free-coloring-books-from-113-museums.html?fbclid=IwAR3ypOSxvCLZxcrJx7Db7QGCGNL2Ffu0u7MsrOhmRlps5genXy-qLC-uOm0

VIRTUAL MUSEUM TOURS
https://www.travelandleisure.com/attractions/museums-galleries/

FREE BOOKS ONLINE

https://mymodernmet.com/guggenheim-museum-free-books-online

Art Classes and Workshops
Art classes at Kiran Design Studio are tailored to meet your individual needs.
You will learn to draw, paint (using various media) and design to enhance your creativity.
Small groups only.
All materials are provided for children (8+), adults to bring their own material (for face to face classes).  For online classes you will have to provide your own materials.

Cost for face to face classes

Children  2 hours (once a week) $350 per school term.
Adults 2 hours (once a week) $80 per session.
Migrant Women's Art Group - For health and safety reasons this has gone on online (trial basis). Every Tuesday for one hour, 24 March is its first online meet-up.

The Migrant Women's Art Group is a free art group for women who have migrated to Australia and live in the Gungahlin region. It's a chance to share your creative skills and learn some new ones while making new friends and connecting with the wider community.  These classes are held at Common Grounds, 130 Valley Avenue, Gungahlin, Canberra.

Time 10am - 12 am 

Dates 

Term 1  2020                                   Term 2  2020

Tuesday 11 Feb                                   Tuesday 5 May

Tuesday 25 Feb                                 Tuesday 19 May

Tuesday 10 March                             Tuesday 2 June

Tuesday 24 March                            Tuesday 16 June

Tuesday 7 April                                  Tuesday 30 June
TO REGISTER
This program is supported by Gungahlin Arts(Belconnen Arts Centre) and by ACT Government.

Media News
2020

A short news item from my studio. Thank you WIN News for your visit

I am grateful to Mehak Punjab Di Radio, Canberra for making time for me on 14 March, Saturday morning and promoting Migrant Women's Art Group. Here is the link to the interview:
Stay safe, stay healthy everyone.
- Kiran